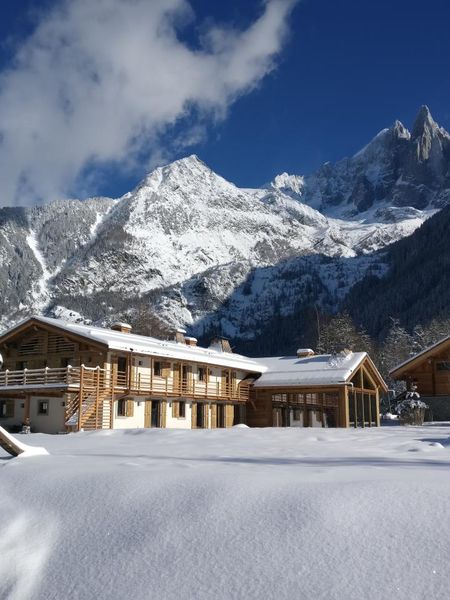 Chalet in the middle of a mountain panorama by Mont Blanc - Chamonix
Outside view
Chalet in the middle of a mountain panorama by Mont Blanc - Chamonix
Outside view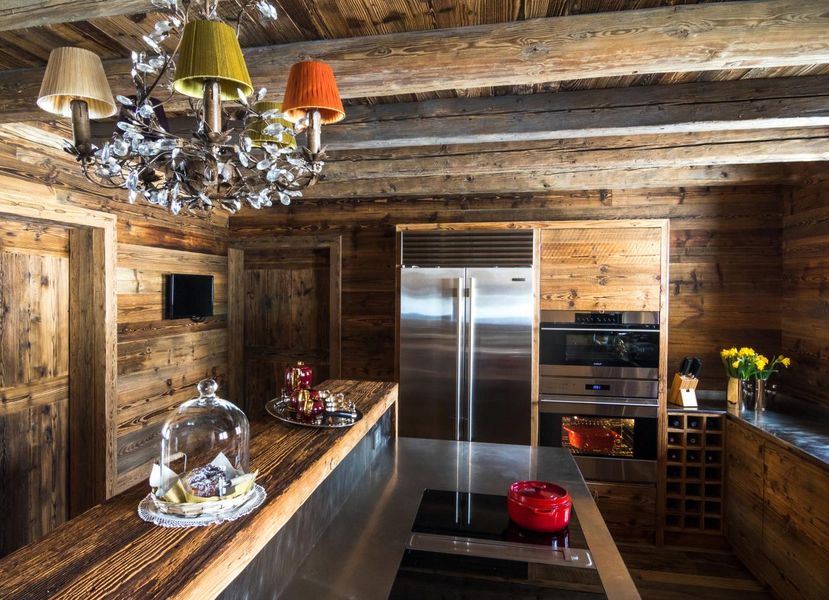 Chalet in the middle of a mountain panorama by Mont Blanc - Chamonix
Kitchen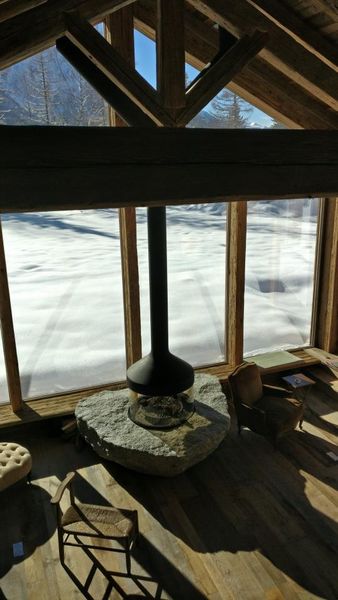 Chalet in the middle of a mountain panorama by Mont Blanc - Chamonix
Living with suspended fireplace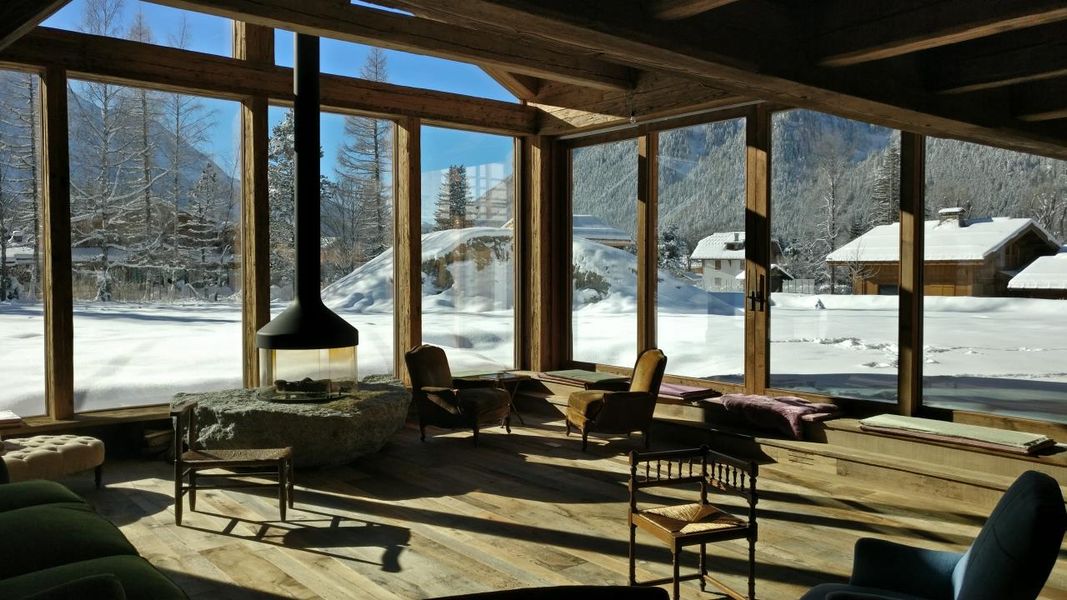 Chalet in the middle of a mountain panorama by Mont Blanc - Chamonix
Living with suspended fireplace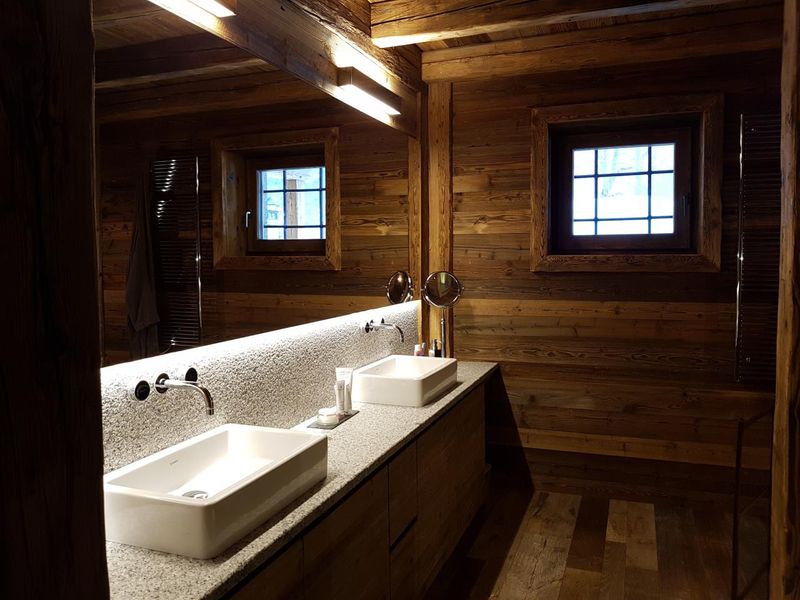 Chalet in the middle of a mountain panorama by Mont Blanc - Chamonix
Vero washbasin by Duravit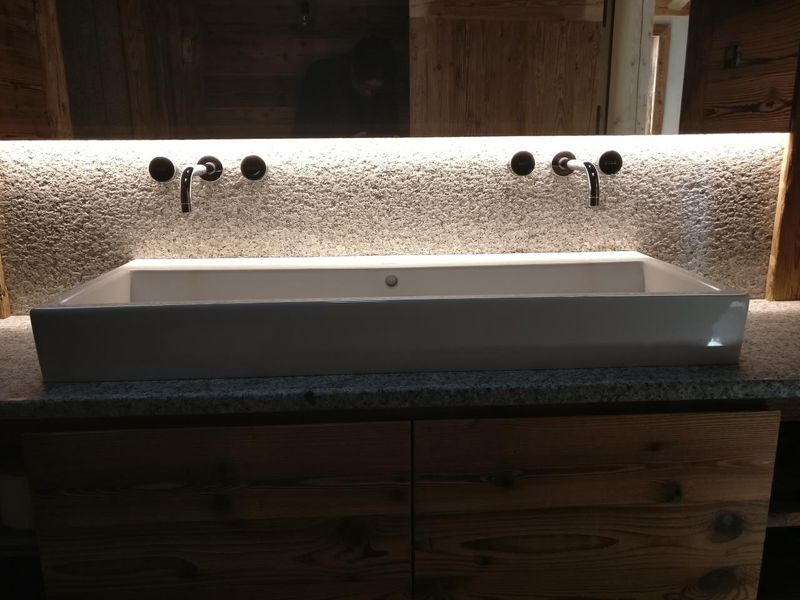 Chalet in the middle of a mountain panorama by Mont Blanc - Chamonix
Vero washbasin by Duravit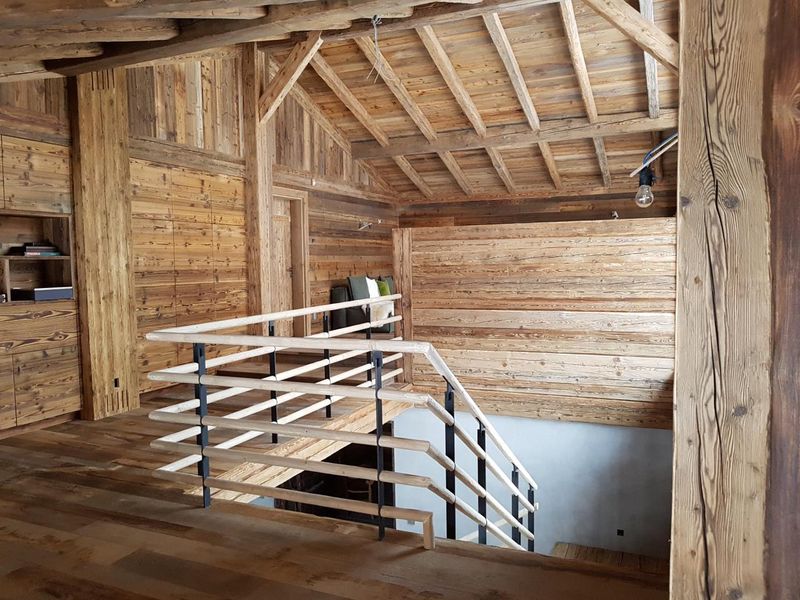 Chalet in the middle of a mountain panorama by Mont Blanc - Chamonix
Indoor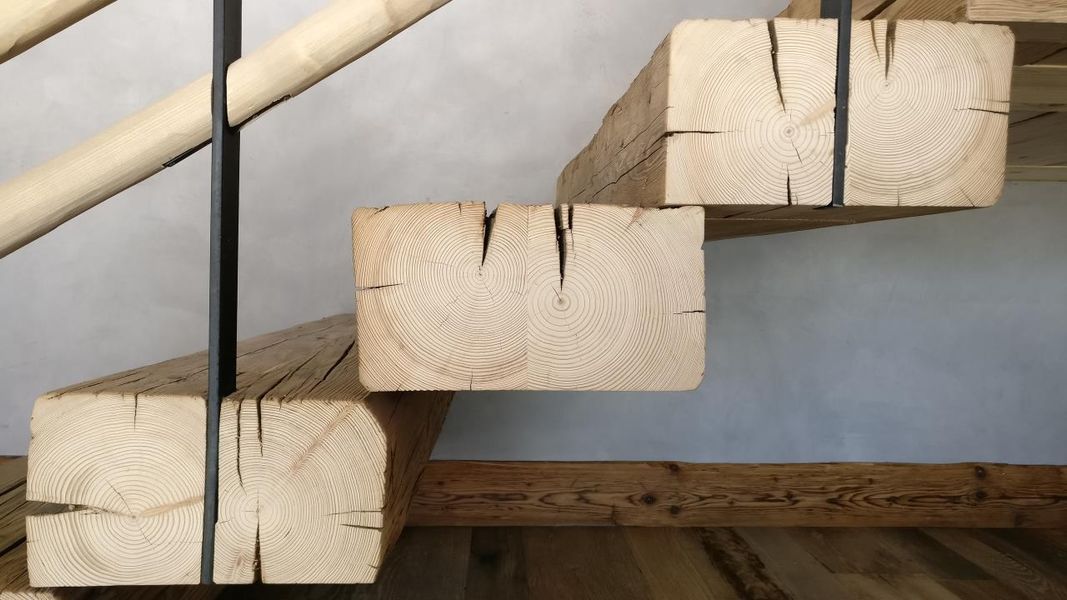 Chalet in the middle of a mountain panorama by Mont Blanc - Chamonix
Stairs detail
This project includes products by Duravit
or
Find out more about Duravit
Project details

Chalet in the middle of a mountain panorama by Mont Blanc - Chamonix
design Studio Oikos
2018
recommended by Duravit
"Nature in its purest form" is the maxim here: the "Casa RDG" chalet is a striking architectural feature in the heart of the breathtaking mountain panorama by Mont Blanc. The energy-optimized multi-family dwelling designed by Studio Oikos, a renowned architecture and interior-design studio in, blends perfectly into its environment thanks to the traditional touches it features. The style of construction was inspired by the Haute-Savoie farmhouses which used to be common in the area.

The outer façade and interior design are perfectly harmonized: solid, untreated recovered wood extends from the outer wall through the inner walls, the floor and the furniture and is the common theme throughout the successful concept by Oikos. Granite details and two large hearths round off the natural, sleek and timeless interior. The sunken ground floor and large glass façades blur the boundaries between indoors and out and draw the surrounding natural world directly into the living room.

The only stylistic breaks in the natural ambience are the stainless-steel features in the kitchen and chandeliers with a modern twist. The bathrooms continue the striking combination of wood and stone in a pared down manner. The Vero above-counter washbasins by Duravit are beautifully presented in indirect light and perfectly complement the overall uncluttered look.