read more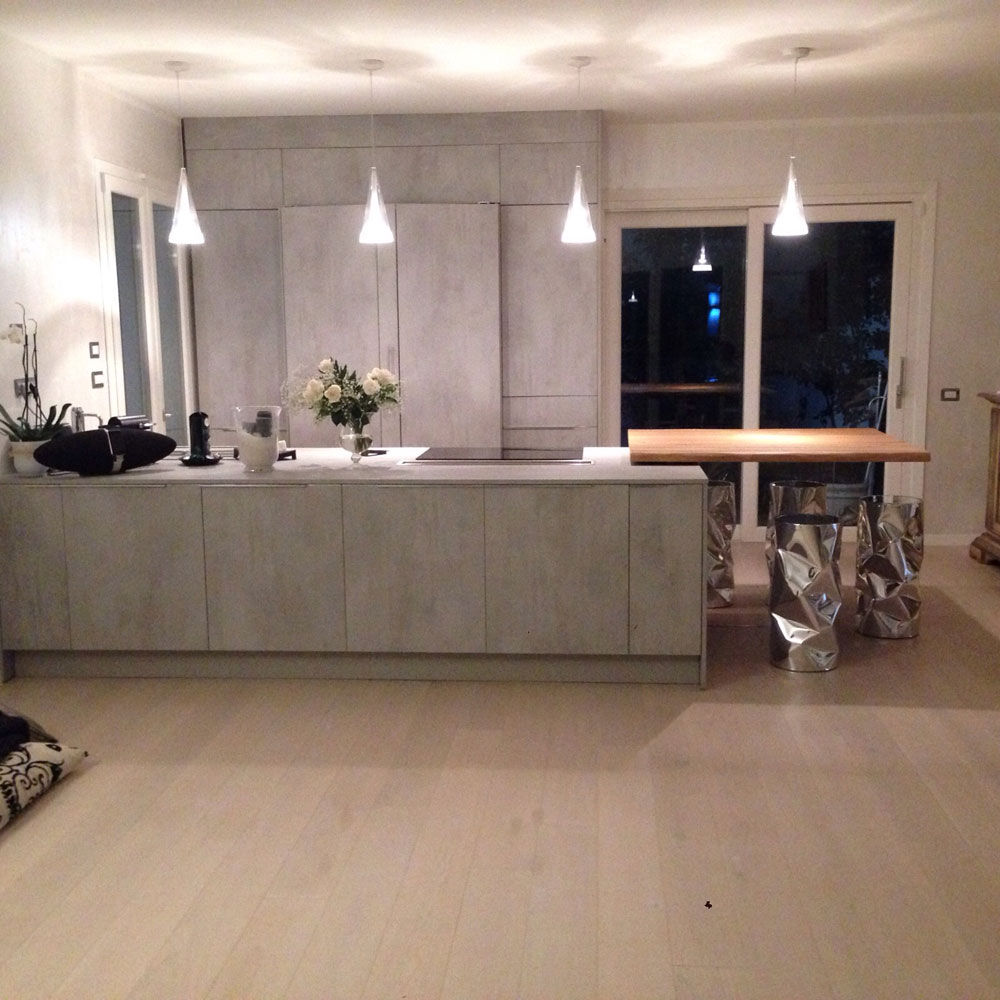 Custom made kitchen
Four Flos suspensions illuminate the Dada's kitchen.
A peninsula table
The solid wooden top of the Alta Corte firm, on the kitchen floor, is a great table for four people. Four taboo stools of Ciatti's Opinion are completed and embellished.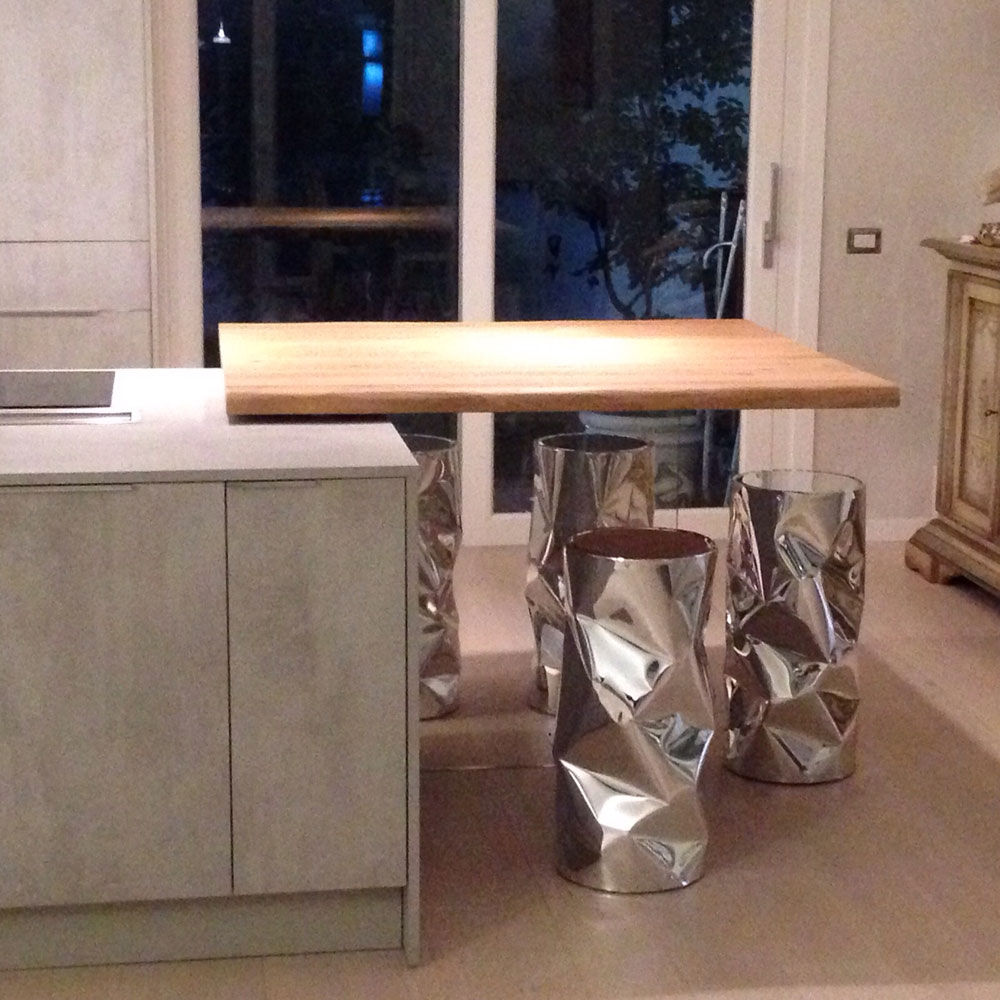 Previous
Next
Custom design of a kitchen
2015
The main feature is the totally concealed range hood recessed in the countertop and operated by remot control.
The pipe runs underground and and has to be fixed following precise directions, agreed with the workers from
the site. It is connected to a remote external engine. The result is a totally clear immage, being the range
hood cealed and the sink covered up by an alluminum cover that can be easely removed. The oven and microwawe
are concealed in a kitchen column.
The countertop is in solid wood by "Alta Corte" is cantilever and becomes a perfect table for four persons.
Four footstools by "Opinion Ciatti" mod.
Tabù enhance the result
Log in to My Designbest
Free and easy to use, with My Designbest you can create a wishlist by saving your favourite products.
Wish list
Hey!
Save wishlist before logging out
Save your favourite products for next time! My Designbest is free and easy to use.