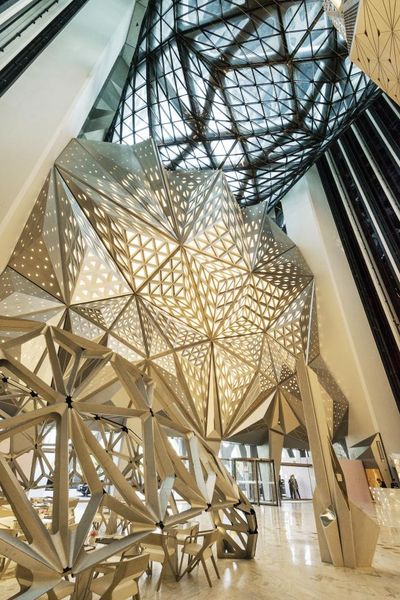 Morpheus Hotel Macau by Zaha Hadid – the sublimest of architecture
Morpheus Hotel's facade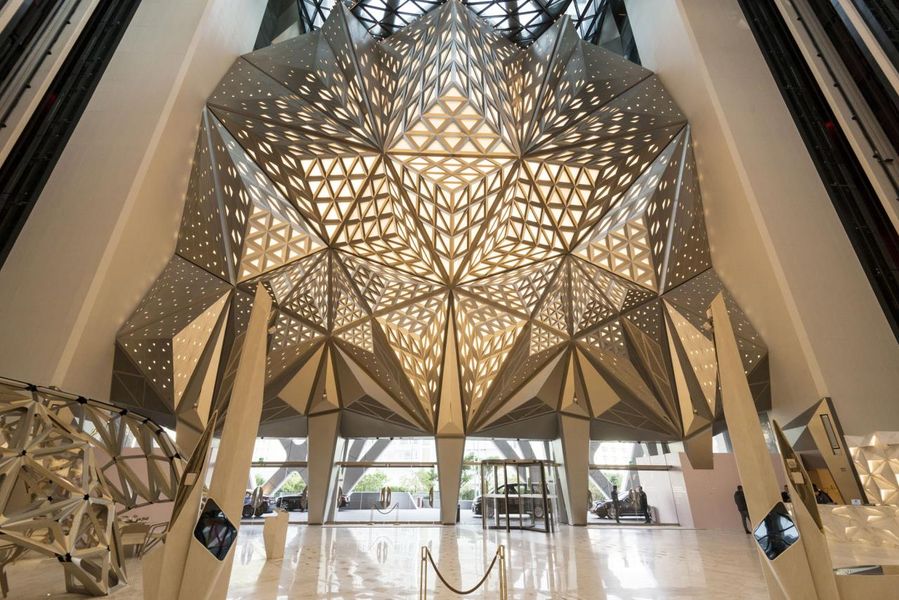 Morpheus Hotel Macau by Zaha Hadid – the sublimest of architecture
Entrance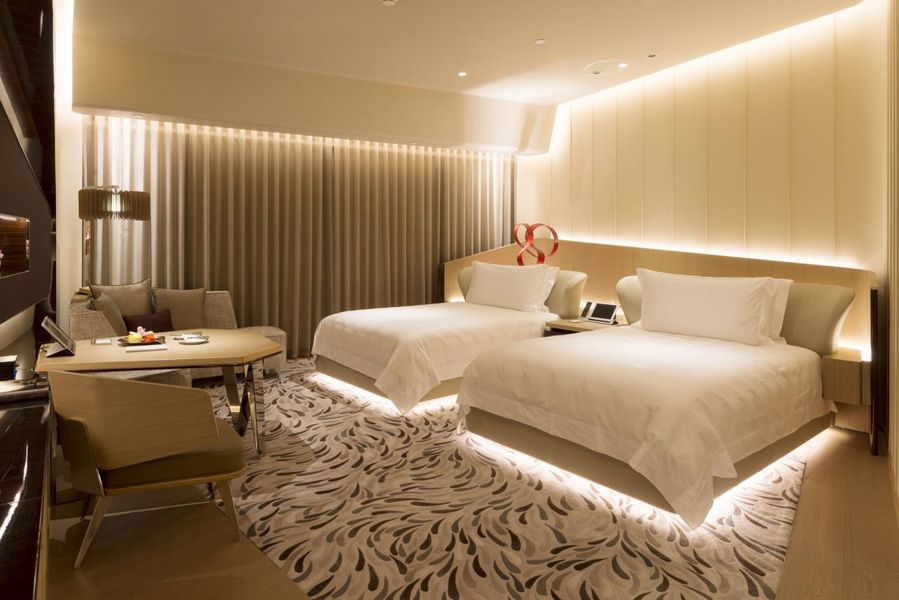 Morpheus Hotel Macau by Zaha Hadid – the sublimest of architecture
Bedroom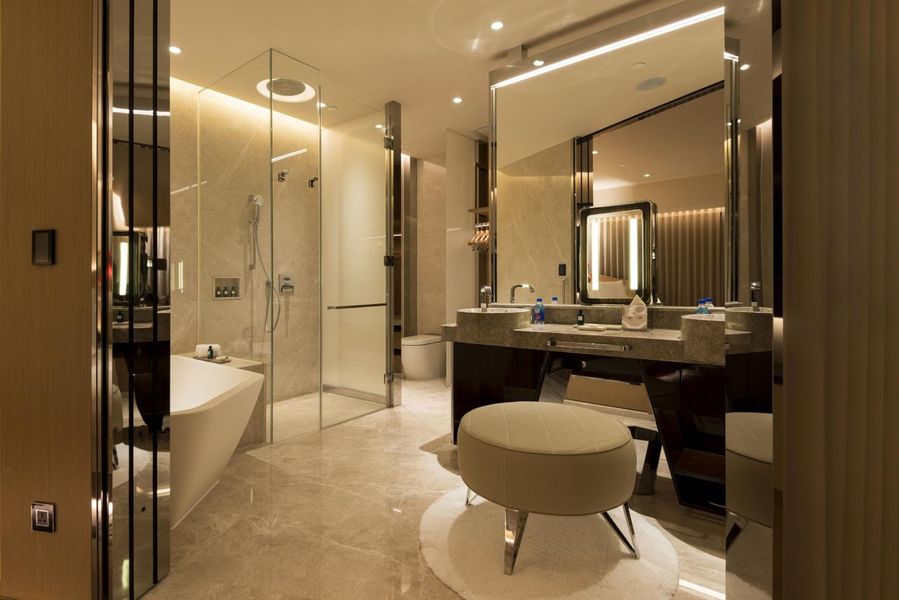 Morpheus Hotel Macau by Zaha Hadid – the sublimest of architecture
Bathroom
Morpheus Hotel Macau by Zaha Hadid – the sublimest of architecture
Bathroom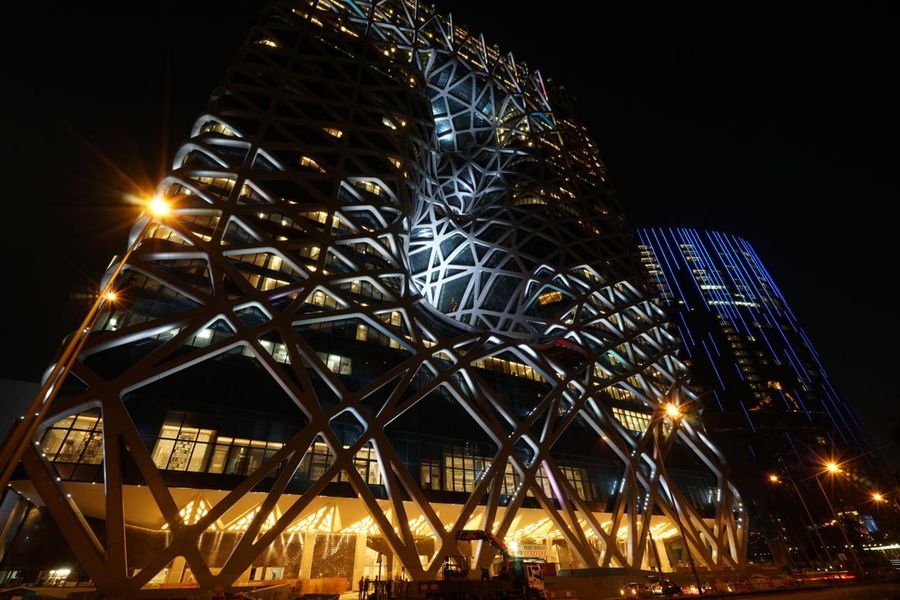 Morpheus Hotel Macau by Zaha Hadid – the sublimest of architecture
External view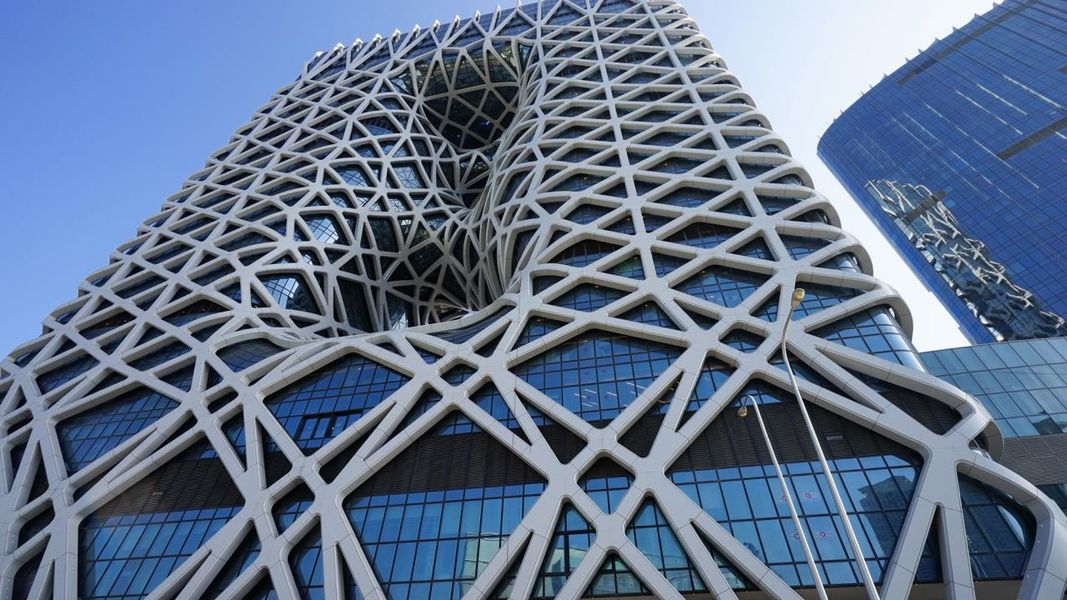 Morpheus Hotel Macau by Zaha Hadid – the sublimest of architecture
External view
Morpheus Hotel Macau by Zaha Hadid – the sublimest of architecture
External view
This project includes products by Duravit
or
Find out more about Duravit
Project details

Morpheus Hotel Macau by Zaha Hadid – the sublimest of architecture
2018
recommended by Duravit
As one of her last works, world-famous architect Zaha Hadid designed a unique monument. Melco Crown Entertainment's 40-storey luxury hotel has the effect of an organic sculpture that is both curious-looking but at the same time seems to have been tailor made for the legendary "City of Dreams" in Cotai, Macau: an icon that is a hallmark of modern Macau and the last word in luxury.

In Greek mythology, Morpheus was the god of dreams. In Macau he helped realize a project that started as a dream and has now become a dream-like reality. Macau – a corner of Asia that arouses longing and is as rich in sights and superlatives as America's Las Vegas - so much so that some say the Morpheus Hotel simply blends into the background.

But there's more to it than its mere outward appearance: the building's facts and figures are also astonishing. This is no surprise given that Zaha Hadid, the only woman to have won the Pritzker Prize, has dreamt up a hotel in unorthodox materials that features spectacular architecture, impressive structural engineering and a unique look: an edifice that is striking on the outside and is constantly revealing new angles, perspectives and pathways on the inside.

Inspired by the lucky jade figures of past millennia, Zaha Hadid opted for an outer form and construction that at the same time is severely deterministic over the interior yet also affords the greatest possible design freedom. How is that possible? The organic-looking steel structure is the world's largest exoskeleton and a marvel of structural and general engineering. At a height of 160 meters, a total of 28,000 tons of steel supports 70,000 m3 of reinforced concrete. The grid-like steel, aluminum and glass structure lends the building its rhythmic, fluid aesthetic. Openings in the building create additional complexity, volume and texture, both connecting and separating the two towers of the building.

In the interior, this construction approach creates structural freedom and facilitates an extravagant interior design, such as the 730 five-star-plus hotel rooms and the hotel's public bathrooms, which are all fitted with SensoWash i shower-toilets from Duravit. Or the spectacular, 40-meter high hotel atrium-lobby which is intersected by two air bridges. Panoramic elevators provide unexpected views of the atrium and the intriguing openings in the building. Rounded off by individual, integrated and exclusive villas, various Michelin star restaurants, casinos and a shopping mall as well as a breathtaking infinity pool on the 40th floor – this hotel leaves no desires unfulfilled. And Morpheus, from whom the hotel took its name, makes sure that even the biggest dream can come true.