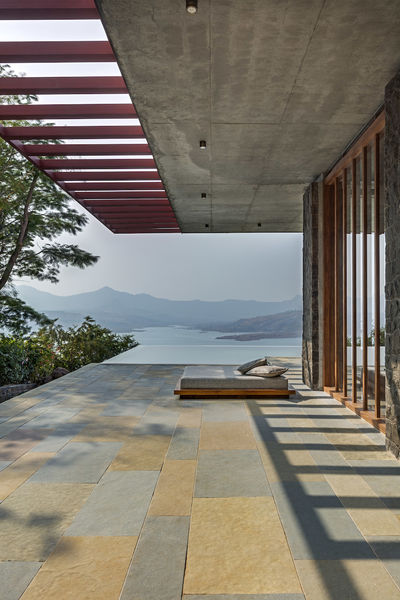 Retreat in the Sahyadri mountains in India
Terrace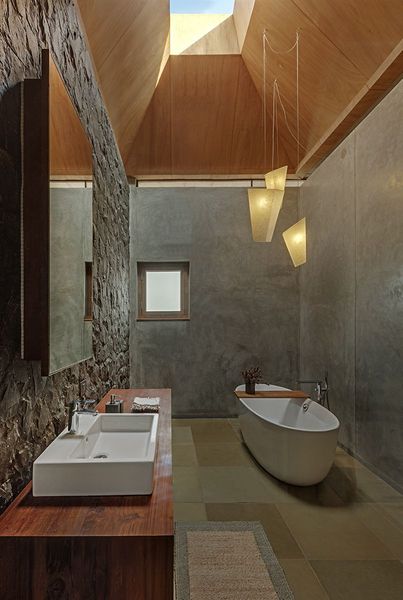 Retreat in the Sahyadri mountains in India
Bathroom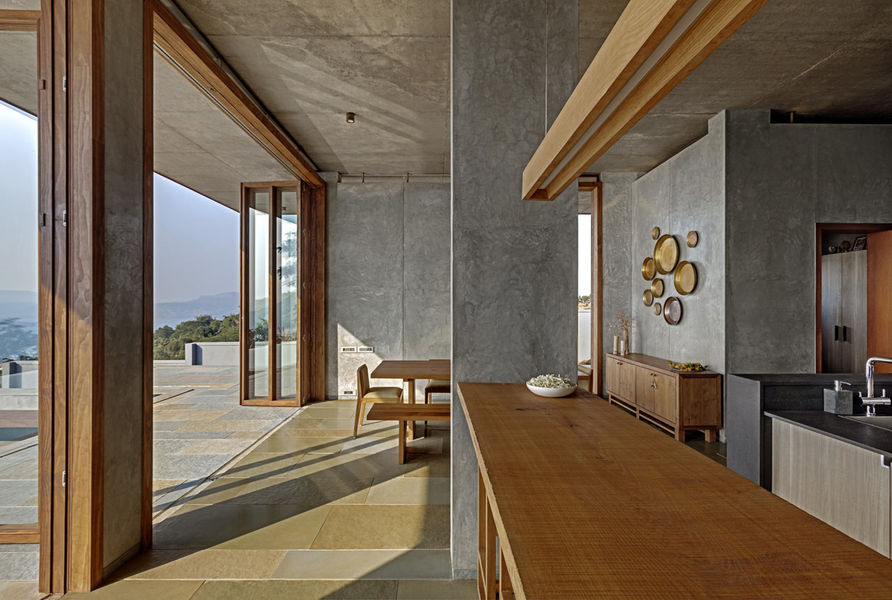 Retreat in the Sahyadri mountains in India
Kitchen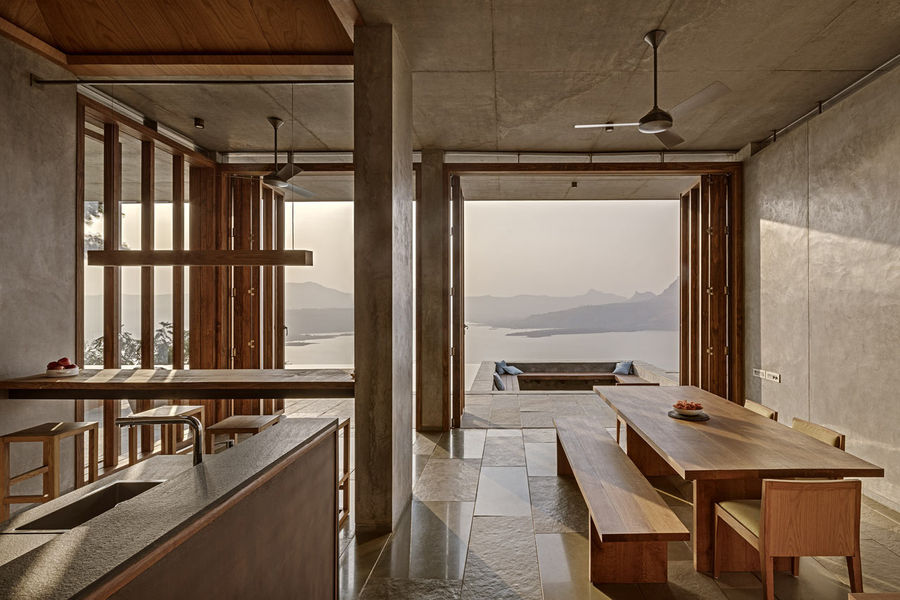 Retreat in the Sahyadri mountains in India
Kitchen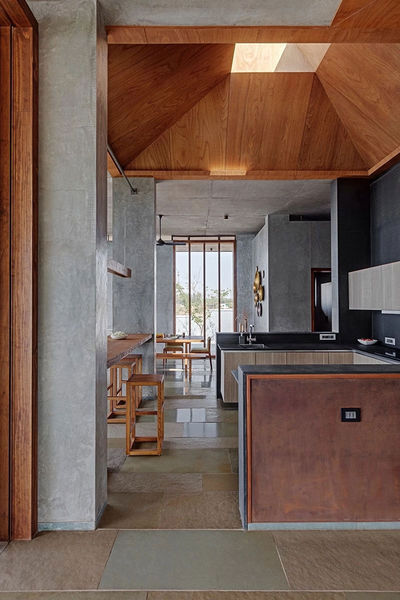 Retreat in the Sahyadri mountains in India
Kitchen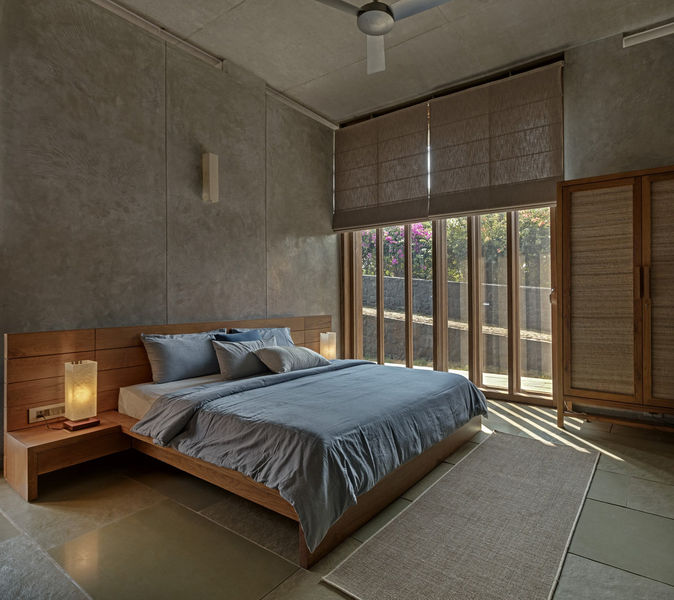 Retreat in the Sahyadri mountains in India
Bedroom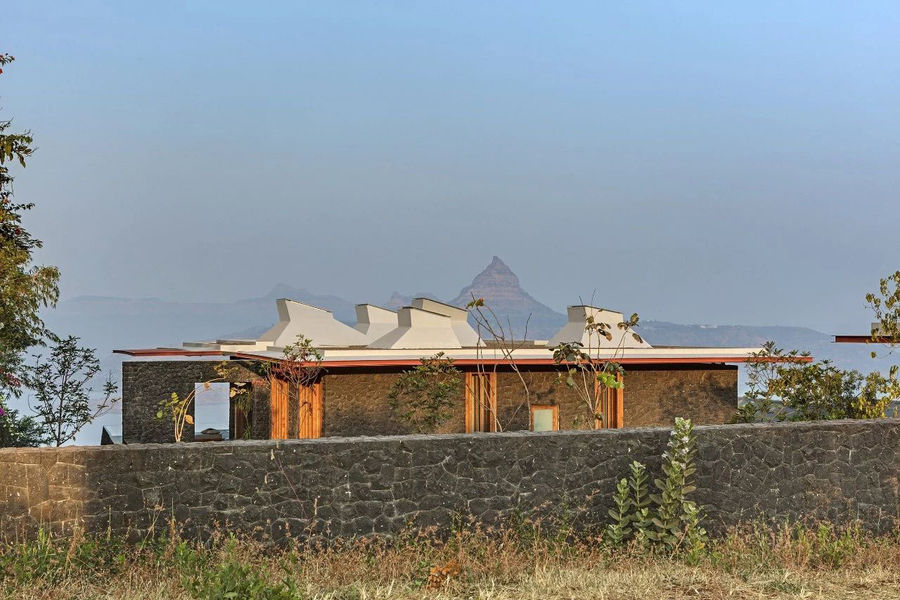 Retreat in the Sahyadri mountains in India
Outdoor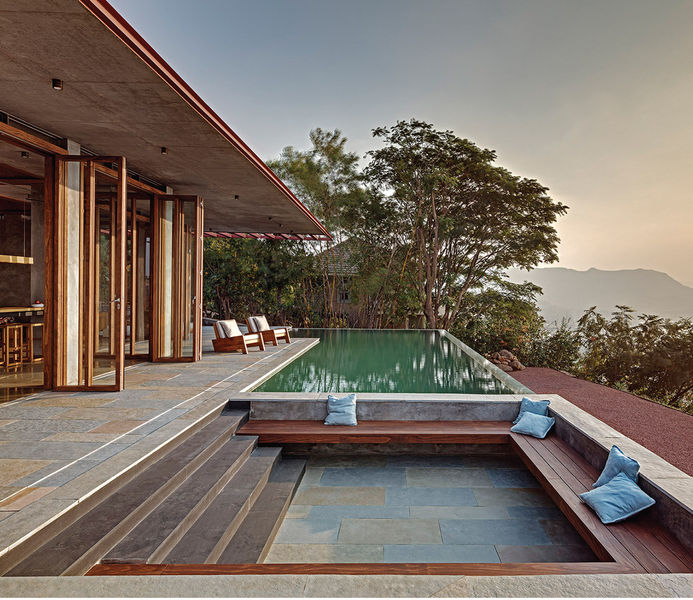 Retreat in the Sahyadri mountains in India
Outdoor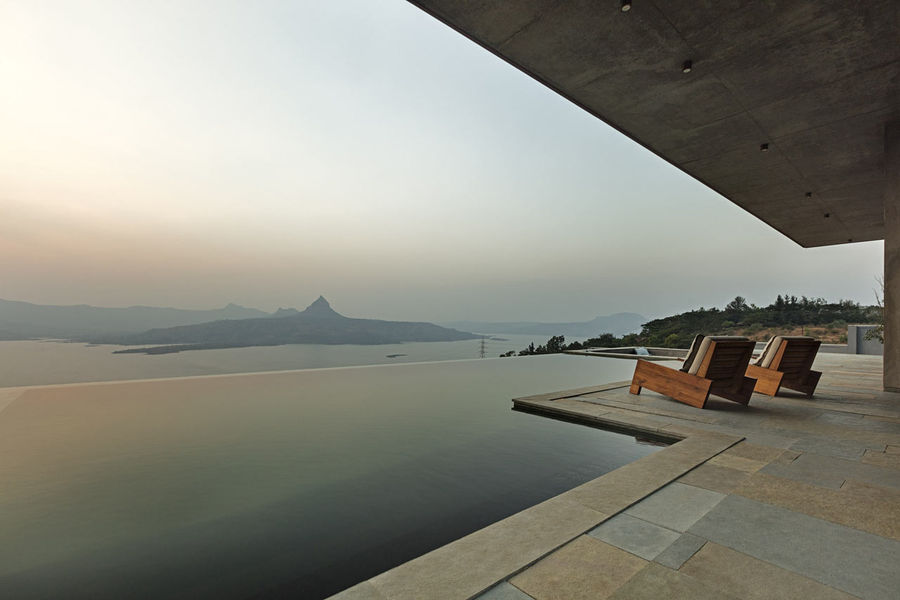 Retreat in the Sahyadri mountains in India
Swimming pool
This project includes products by Duravit
or
Find out more about Duravit
Project details

Retreat in the Sahyadri mountains in India
design Khosla Associates - ph. Shamanth Patil
2018
recommended by Duravit
The private pavilion, located in an absolutely divine and peaceful setting, was designed by Khosla Associates as a retreat to switch off and luxuriate. The picturesque site is in the Western Ghats with a view of the backwaters and the nearby Sahyadri mountain range and was chosen by its owners as an escape from the stress of the huge Indian city of Mumbai.
Khosla Associates is a leading architects' office in Bangalore, notable for its unmistakable style that combines tropical home architecture with global trends and gives a modern touch to local materials and concepts. It has received over twenty-five national and international awards in the last two decades.

A simple one-story pavilion with an area of 2,100 square feet has been built on the two-acre site. It is divided into two zones, open and extrovert for the rooms used during the day, and protected and introverted for the private rooms.
The interior design, furniture and accessories are restrained. Every item is adapted to the overall architectural concept and is in harmony with the natural surroundings. The bathroom features natural stone, wood and ceramics. The rectangular Duravit Vero washbasin emphasizes the clear architectural lines of the interior. The Infinity pool on the large terrace blends almost seamlessly into its watery setting and is an absolute highlight of the retreat.