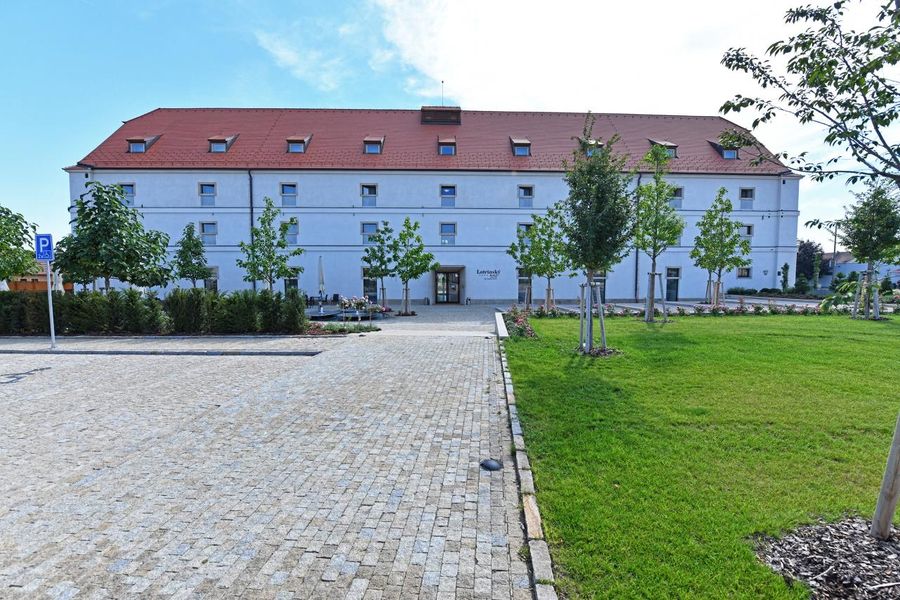 Hotel Lotrinsky - From a historical grain store to a modern hotel
Outdoor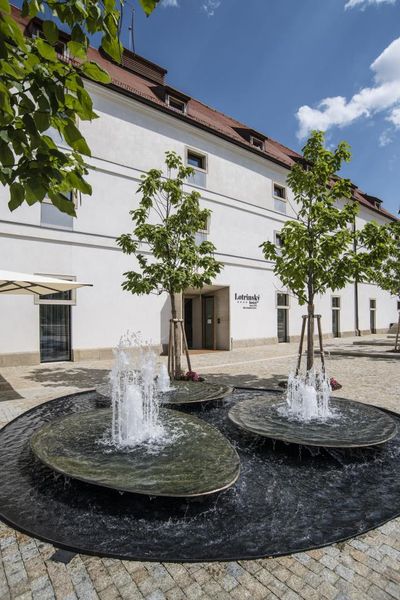 Hotel Lotrinsky - From a historical grain store to a modern hotel
Outdoor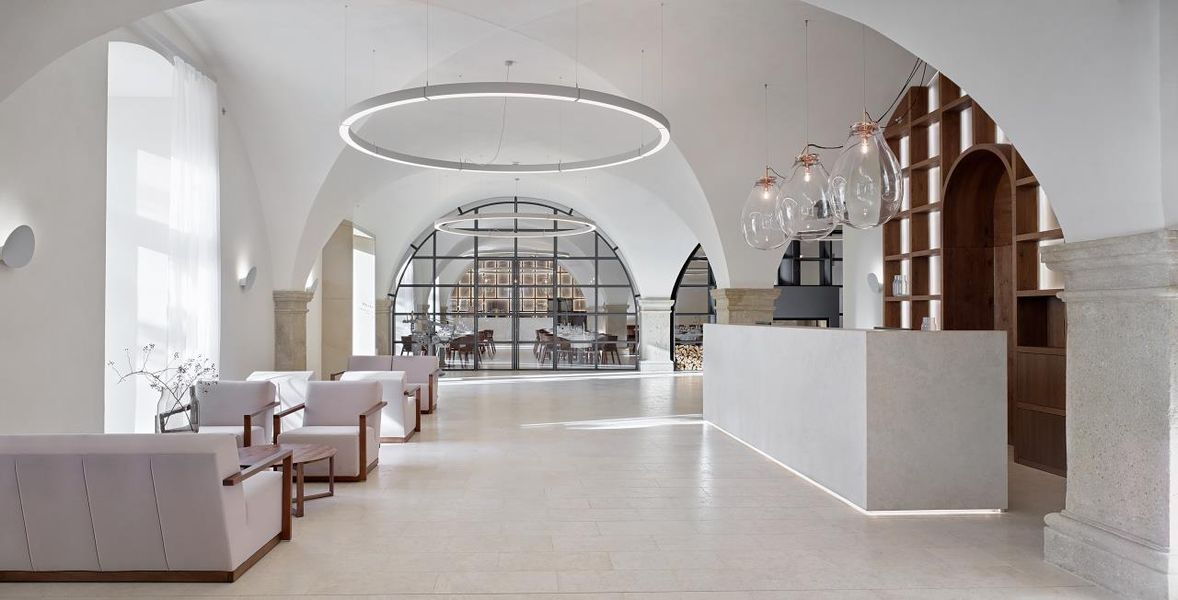 Hotel Lotrinsky - From a historical grain store to a modern hotel
Reception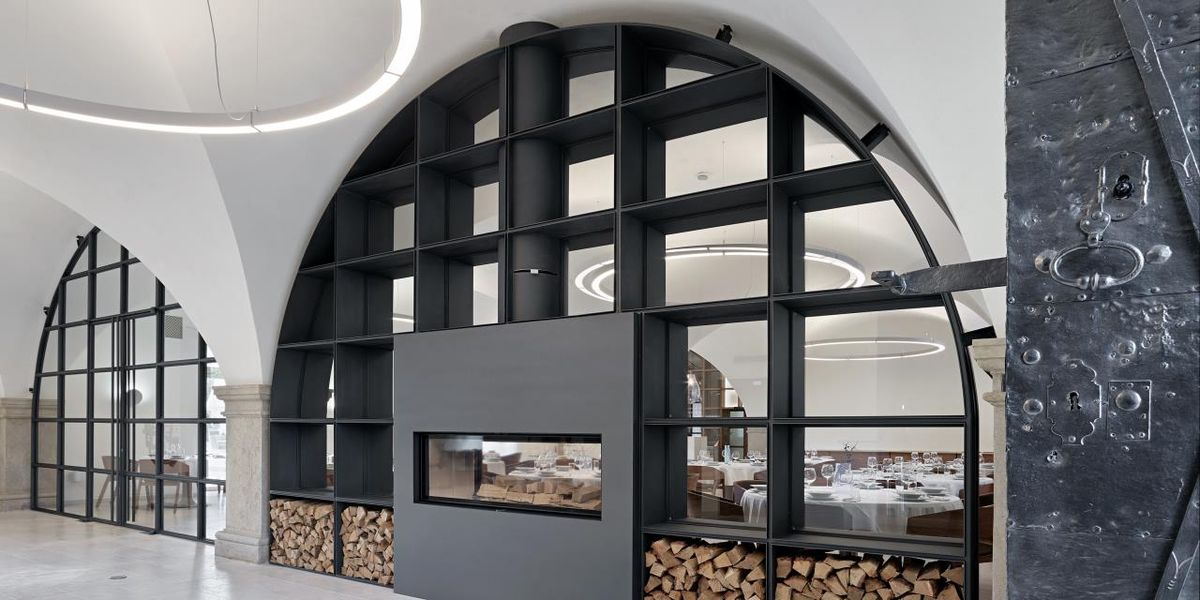 Hotel Lotrinsky - From a historical grain store to a modern hotel
Indoor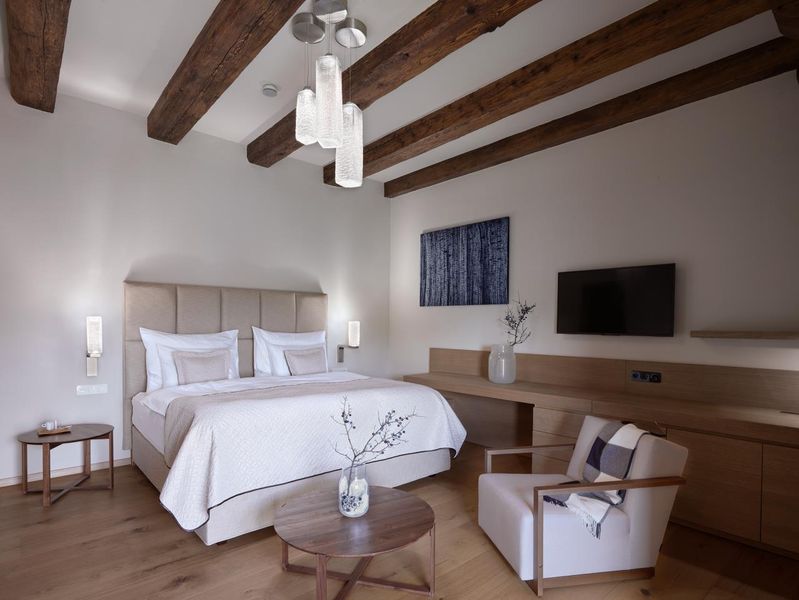 Hotel Lotrinsky - From a historical grain store to a modern hotel
Bedroom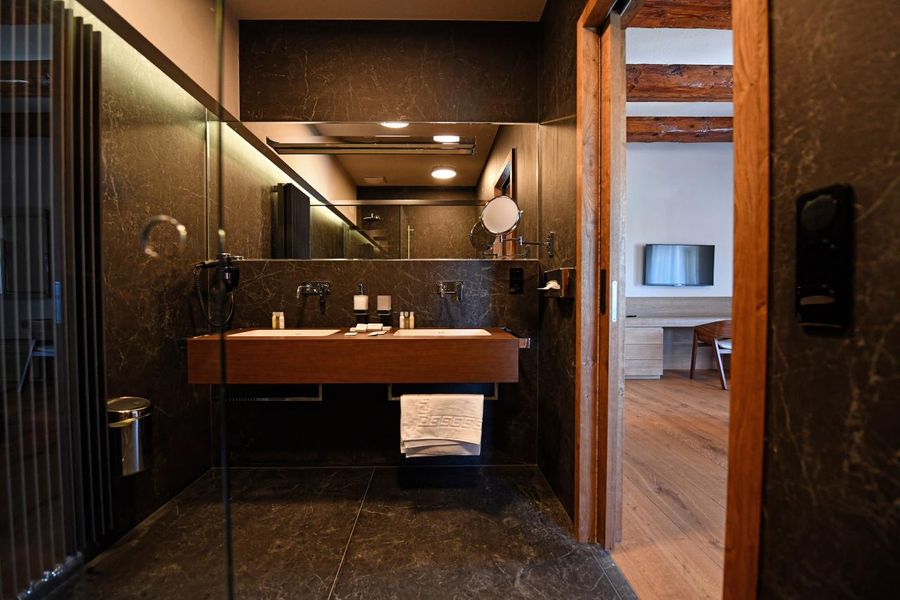 Hotel Lotrinsky - From a historical grain store to a modern hotel
Bathroom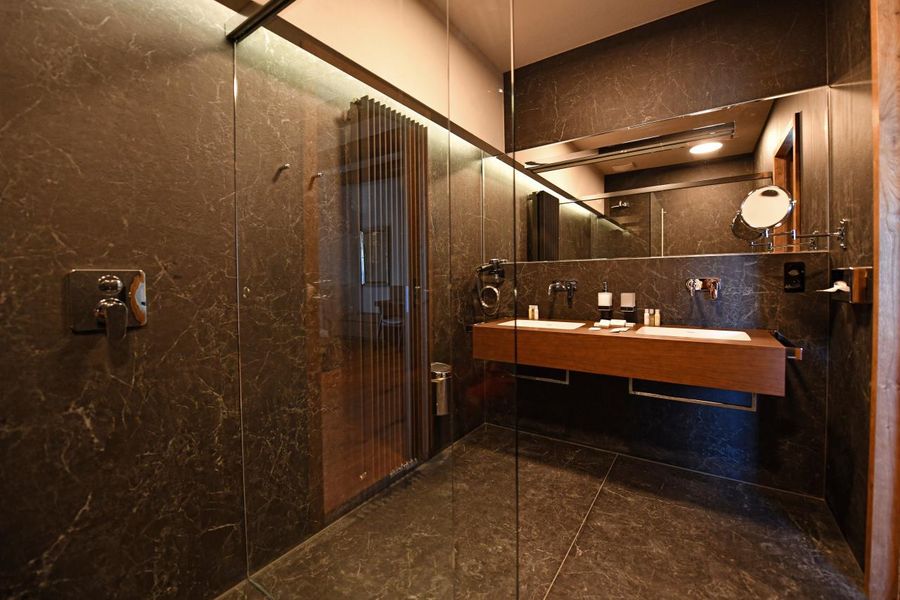 Hotel Lotrinsky - From a historical grain store to a modern hotel
Bathroom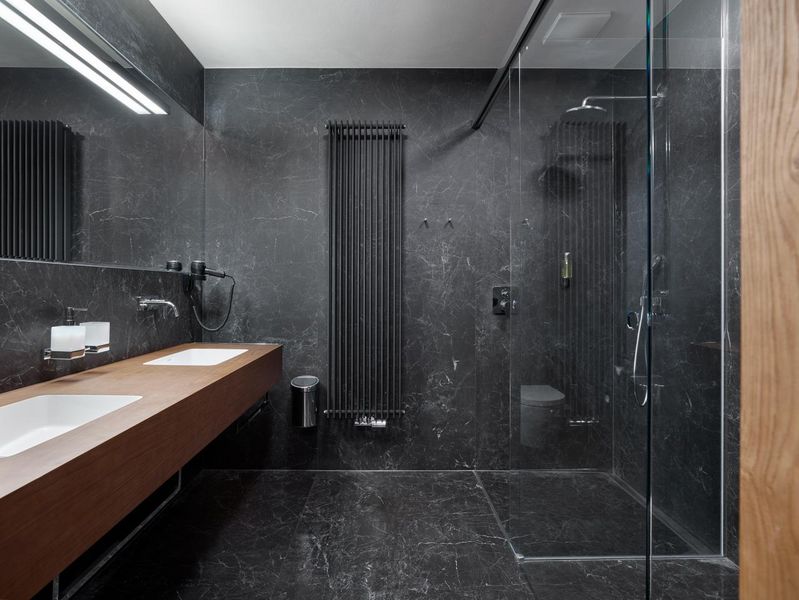 Hotel Lotrinsky - From a historical grain store to a modern hotel
Bathroom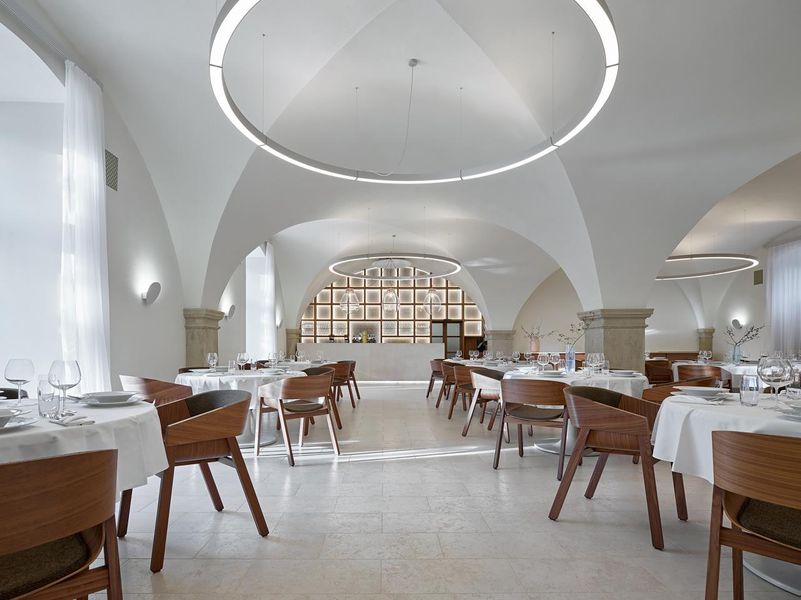 Hotel Lotrinsky - From a historical grain store to a modern hotel
Restaurant
Hotel Lotrinsky - From a historical grain store to a modern hotel
Bedroom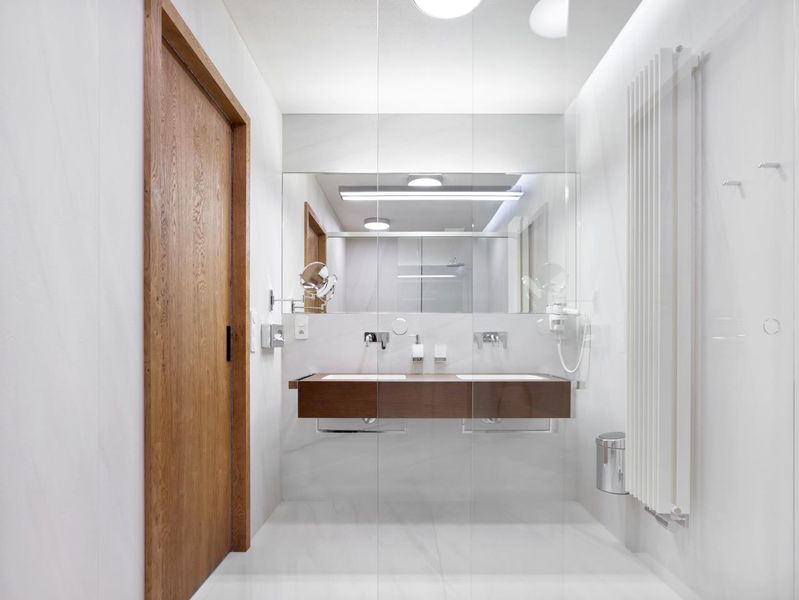 Hotel Lotrinsky - From a historical grain store to a modern hotel
Bathroom
This project includes products by Duravit
or
Find out more about Duravit
Project details

Hotel Lotrinsky - From a historical grain store to a modern hotel
design EA Architekti
2020
recommended by Duravit
The Hotel Lotrinsky is situated in the small wine town of Velké Pavlovice in the south-eastern part of the Czechia, not far from the Austrian-Slovakian border. Built as a grain store in 1780, the baroque building was almost completely destroyed by a fire in 1993. From the ruins, EA Architekti from Brno raised an extraordinary hotel.

Various methods were historically deployed to guarantee the high load-bearing capacity for the four-story silo and the grain stored within: a cross vault supports the ground floor, the second floor is borne by stone pillars, and the third by solid wooden struts. The conversion to its current use as the Hotel Lotrinsky involved the painstaking restoration of many functional building elements. Stone columns, wooden beams and forged gates reflect the charm of the historical building.

The 42 extraordinary rooms feature high-quality floorboards, doors, and built-in furniture made from robust solid wood. The combination with iconic furniture and a striking lighting concept produces a harmonious contrast, which extends into the contemporary bathrooms. Selected Duravit products add a touch of perfection to the bathrooms, which are tiled either in light or dark shades. The washing area includes practical consoles with flush-mounted, integrated built-in washbasins from the Vero series. ME by Starck toilets and accessories from the Karree range complete the high-quality bathroom furnishings.