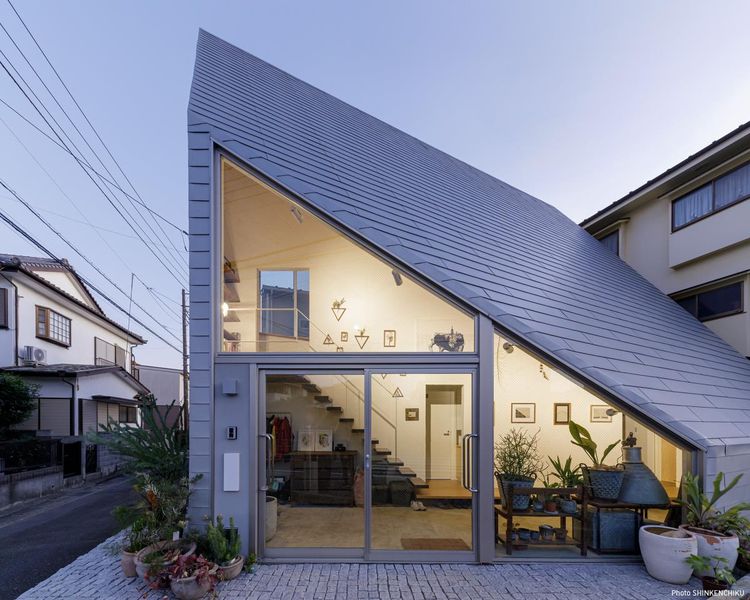 8.5 House - A sculptural building along a historical road
Outdoor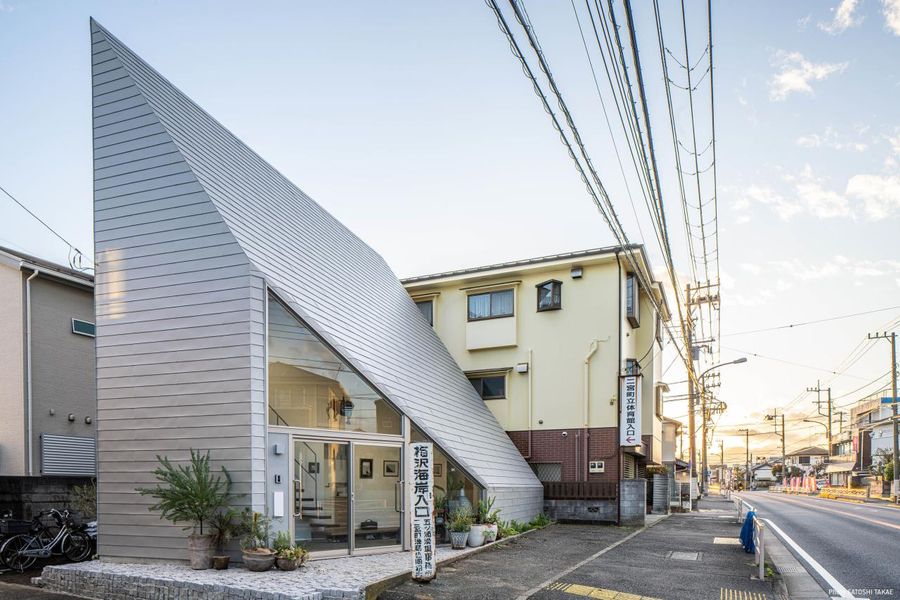 8.5 House - A sculptural building along a historical road
Outdoor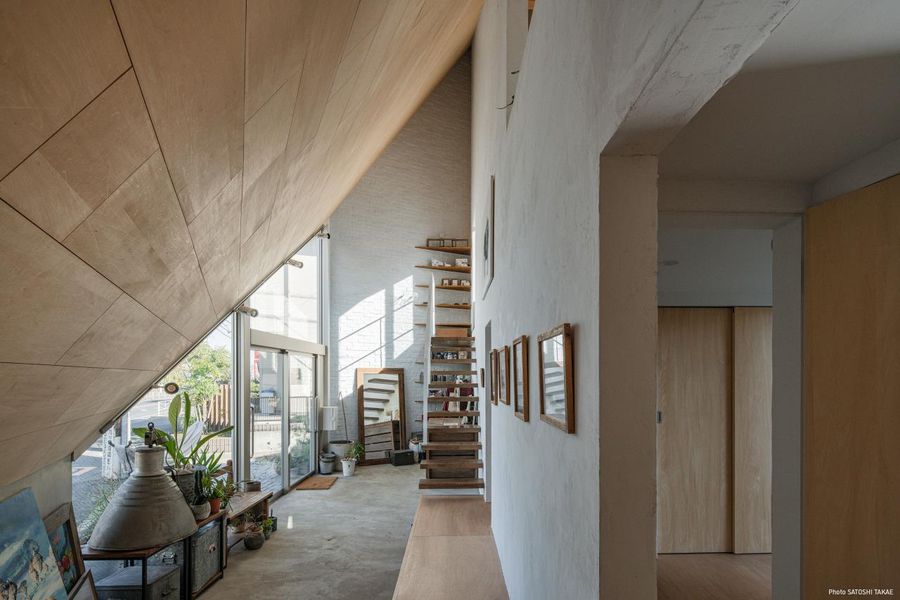 8.5 House - A sculptural building along a historical road
Indoor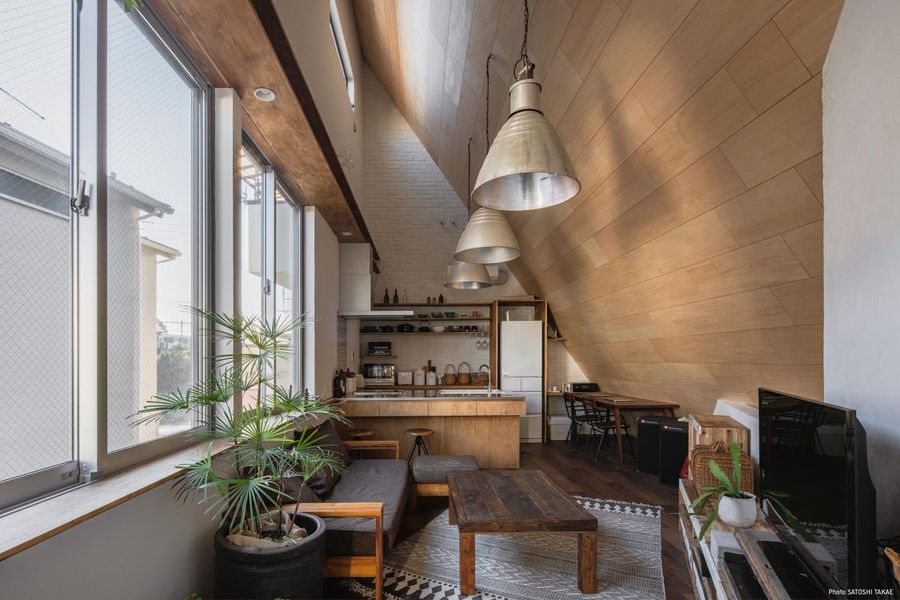 8.5 House - A sculptural building along a historical road
Kitchen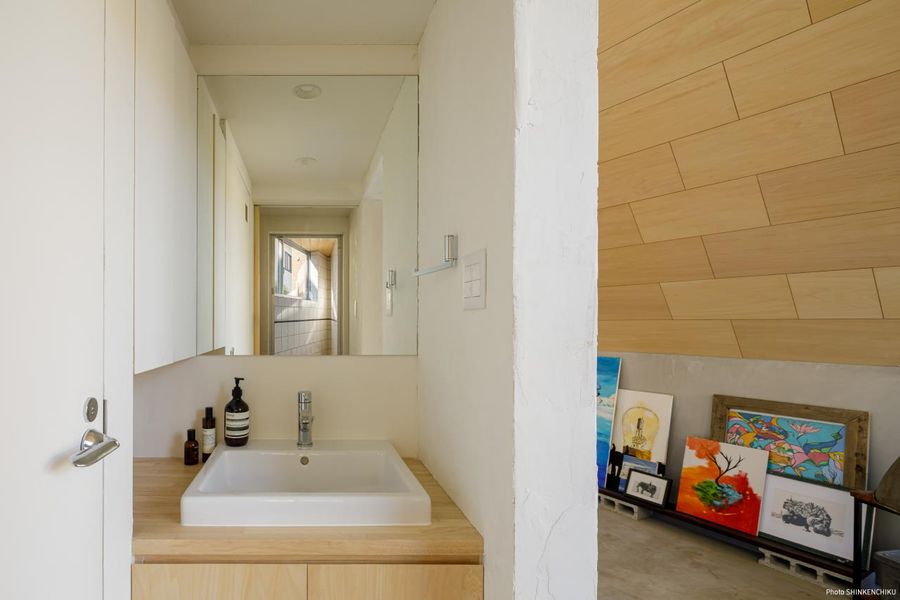 8.5 House - A sculptural building along a historical road
Bathroom
This project includes products by Duravit
or
Find out more about Duravit
Project details

8.5 House - A sculptural building along a historical road
design Studio di Architettura DOG - ph. credits Satoshi Takae
2019
recommended by Duravit
With the 8.5 House in the Japanese town Ninomiya, the architecture studio DOG has created a place for art and a home for three generations – a painter, his wife, child, and mother. The sculptural building is characterized by a steep sloping roof and a diagonal exhibition wall.

The outstanding atelier-style house is located alongside Tokaido Road – one of the most important post and trade routes in ancient Japan reaching from Edo (modern-day Tokyo) to Kyoto. From his first journey along Tokaido in 1832, artist Hiroshige Utagawa created a series of ukiyo-e woodcut prints of the fifty-three stations of the route. The 8.5 House is based on the concept that the owner himself fills the gap between Oiso (8th post town) and Odawara (9th post town).

The initial design concept was to place a large exhibition wall in the space. Using the maximum length of the diagonal dimension, the exhibition wall displays and introduces the artist's work to the city. Together with the steep sloping roof, the exhibition wall creates wide and narrow angles, as well as high and low rooms. The bedroom and bathroom continue behind the exhibition wall. In the bathroom, the elegant design of the Duravit Vero washbasin blends naturally into the space.