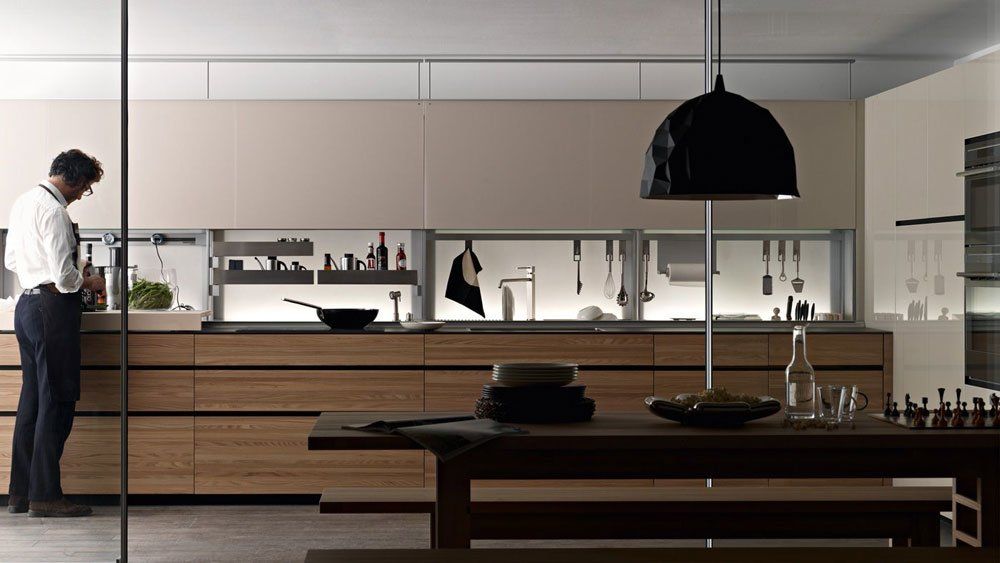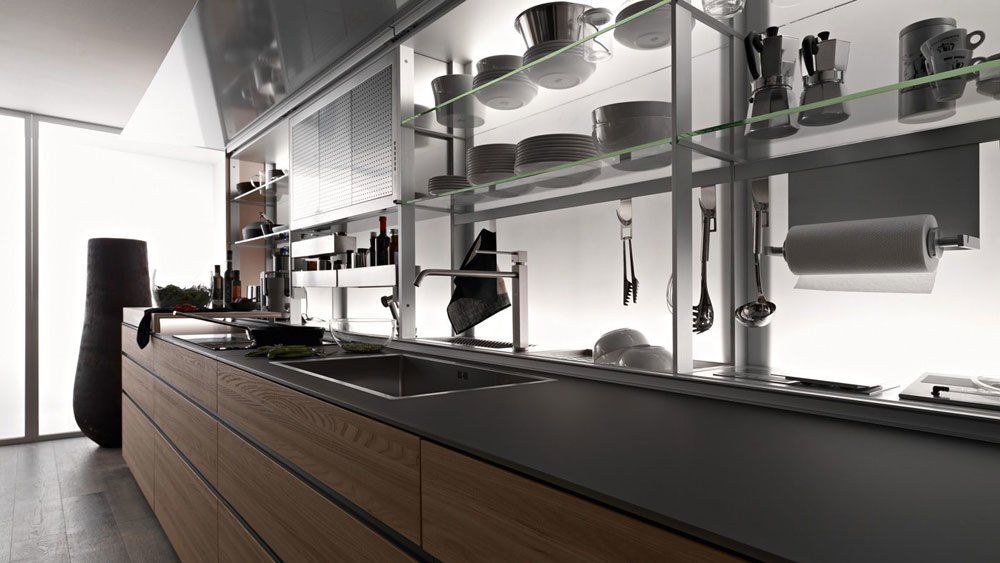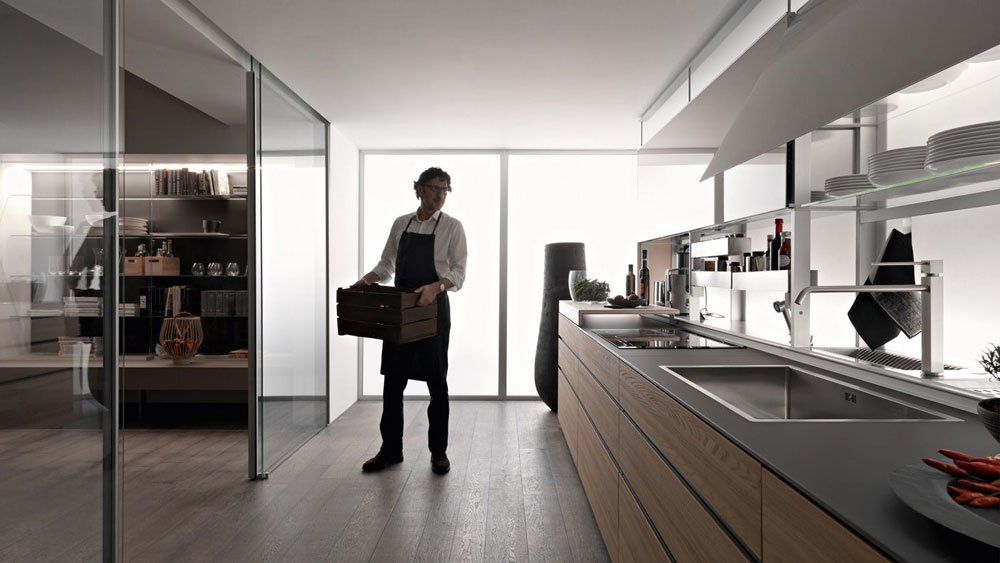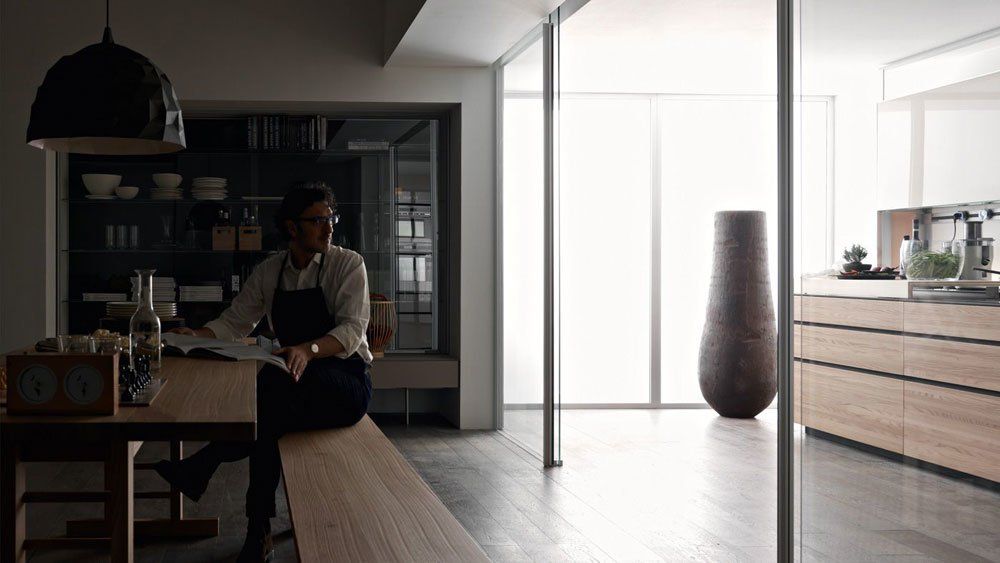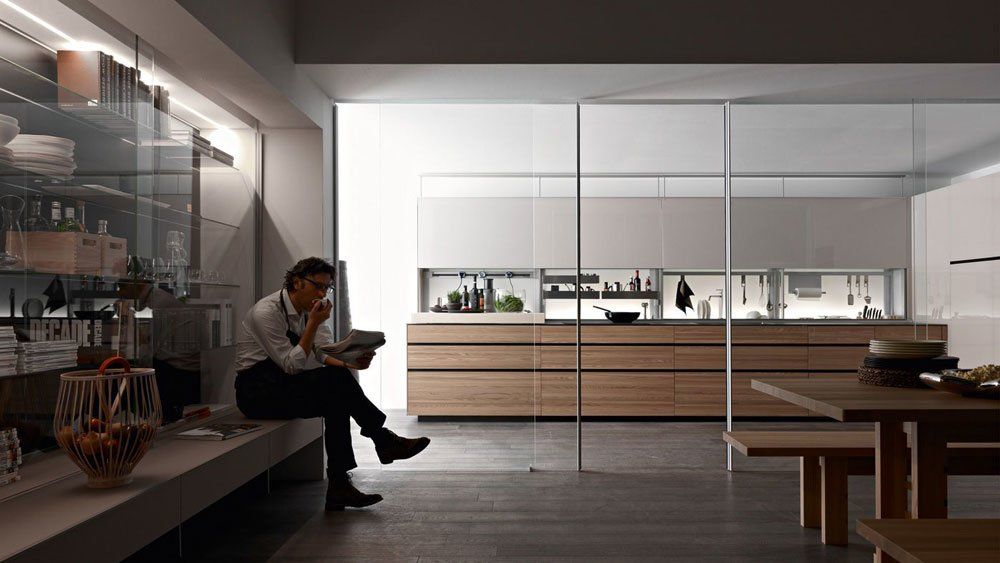 [en-AU] Kitchen Artematica Olmo Tattile a tua disposizione
[en-AU] Contatta Kitchen Artematica Olmo Tattile per avere informazioni su cataloghi, prodotti e servizi dello Showroom!
Kitchen Artematica Olmo Tattile
by Valcucine
Artematica is a wall-mounted kitchen. Base-units in elm. Glass doors have a structural frame in aluminium and are available in either glossy of lacquered finish in various water-based colours. Part of the Artematica series, an innovative and sustainable kitchen series made by recyclable materials such as glass and aluminium. Besides, all units are manufactured with mechanical joints, free of glue; a feature which makes disposal a lot easier at the end of the product's life-cycle. Valcucine received the Green Good Design Award for the Invitrum 100% system, an international recognition to those designes and companies . together with their products - that have forwarded exceptional thinking and inspired greater progress toward a more healthier and more sustainable universe.
Wish list